Written by Dr. Diane Mueller

Symptoms of Lyme Disease are vast. Lyme Disease is
complicated and in many ways it could be called the great mimicker. If you are looking for help with proper diagnosis and treatment of Lyme, coinfections and the symptoms they cause, learn more about our health clinic HERE.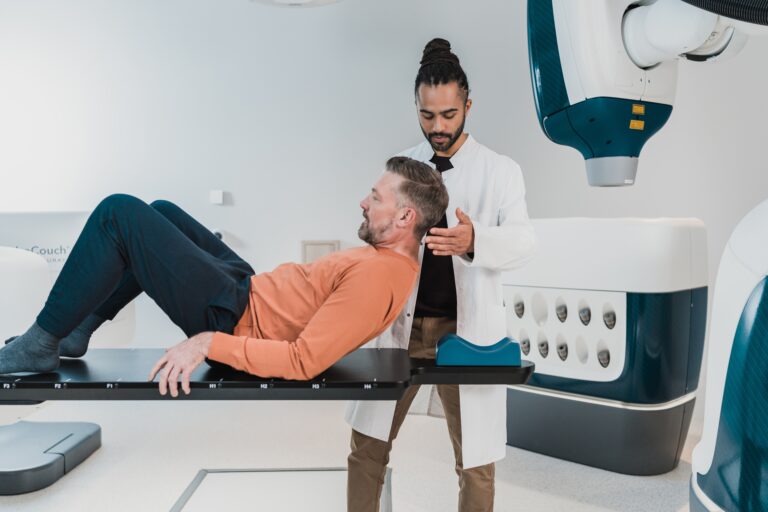 Lyme disease is often times contracted and goes largely unnoticed as symptoms early
on can be absent or minor. Lyme disease can then go dormant and can re-emerge
chronically many years later.
Have Lyme Disease or suspect you do?
We have helped thousands of people restore their health and quality of life by diagnosing and treating their Lyme Disease.
In this article we are going to focus on general Lyme Disease Symptoms. You can see our other articles for more specific symptoms of Lyme Disease related to:
 As we talk about in some of our other articles, if you are going to get Lyme Disease symptoms, they may occur as early as right away or up to 30 days after bite from an insect.
 Common Symptoms with Lyme Disease include the bullseye rash (as we discuss in some of our other articles, this rash is absent in many people). Other common symptoms including feeling flu-like, swollen lymph nodes and joint pain/swelling. There can be muscle pain, fatigue, headaches, andsensitivity to light and sound. In addition, cardiac problems may ariseincluding palpitations and arrythmias. Floaters are common as well as other sudden onset of eye problems.
As mentioned, many people do not have acute symptoms. If you have a chronic disease of some sort and have had much lab testing without any answers, Lyme Disease is absolutely worth considering.  Lyme disease has a few different morphologies (shapes) that it can take. One of the shapes that it can take is similar to a corkscrew. Its ability to take on this particular shape allows it to burrow deeper into our tissues and hide for many years.
In addition to corkscrew shape, called the S form or the spiral form, Lyme can exist in other morphologies. Other forms of Lyme include the L form and the cystic form. One of the reasons why symptoms can be so varied in person to person with Lyme disease is due to Borrelia's (bacteria that causes Lyme) ability to turn into these different shapes. The spiral shape for example allows Borrelia to move easily to various parts of the body.
Borrelia may end up in the joints, the nerves, the heart, the eyes, the teeth as well as many other places. [i]
There was a report issued recently that said that up to 14% of the world may be carrying Lyme Disease. The reason for this statistic being so high is likely due to the fact that Borrelia has this amazing ability to move throughout the body and cause inflammation and dysfunction in a variety of tissues and organs. Because of this, the symptom picture is varied and the best
way of truly knowing if you have Lyme Disease is through proper testing (see our blog Lyme Disease Test).
The most important thing to realize is that Lyme Disease goes unnoticed early in disease transmission. Many people even if they have small symptoms, do not get concerned as symptoms typically are self-limiting and go away on their own. Then long term, the symptoms emerge and become severe, and no one is thinking to consider Lyme disease because of a tick bite that happened a long time ago. If you have acute symptoms that you think are Lyme disease, get proper testing and treatment to help prevent this situation from turning chronic. If you have chronic symptoms that are going untreated and undiagnosed, then it is worth considering looking into Lyme Disease. Many people do not even remember a tick bite and there is preliminary evidence showing that Lyme could be transmitted through a mosquito or flea bite.
---
[i] Lantos PM, Auwaerter PG, Wormser GP.
A systematic review of Borrelia burgdorferi morphologic variants does not
support a role in chronic Lyme disease. Clin Infect Dis. 2014 Mar;58(5):663-71.
doi: 10.1093/cid/cit810. Epub 2013 Dec 12. PMID: 24336823; PMCID: PMC3922218.
Free Lyme/Mold Webinar:

"Why Am I Still Sick?"
Have Lyme Disease or suspect that you do?
We have helped thousands of
people restore their health
and quality of life by diagnosing
and treating their Lyme Disease.
"Dr. Mueller's approach to medicine is refreshing! There is only so much you can do with western medicine and in my life I was needing a new approach.  By addressing the whole body, nutritional diet factors, environmental factors, blood work, and incorporating ideas I had not previously known, I was able to break through with my conditions.  I am not only experiencing less pain in my life, but through the process of healing guided by Dr. Diane Mueller, I am now happy to say I have more consciousness surrounding how I eat, what to eat and when things are appropriate.  Living by example Dr. Mueller has a vibrancy that makes you want to learn and know more about your body and overall health.  I highly recommend her to anyone looking for new answers, a new approach to health, or in need of freedom from pain and limitations."
Lyme Disease is Often Misdiagnosed as Fibromyalgia, Chronic Fatigue, Depression,
or Other Illnesses
Have Lyme Disease or suspect you do?
We have helped thousands of people restore their health and quality of life by diagnosing and treating their Lyme Disease.